Delivering a New Brand of Hospitality in Asia-Pacific
Hilton's culture of entrepreneurship, never-ending innovations for guests, and commitment to communities looks to power another century of service.
Urbanization is sweeping Asia-Pacific, and by 2030 it's predicted that two-thirds of the world's middle class will reside in the region. With 80% of Asia-Pacific travel now intraregional, this rising group of travelers has new needs, and Hilton is fulfilling them on a grand scale.
Already operating 257 hotels under seven brands in 21 countries and territories in Asia-Pacific (APAC), Hilton is one of the fastest-growing companies in the region. With 496 properties and several other brands in its pipeline, the company is opening more than one hotel a week and boasts nearly one-quarter of all rooms under construction. It's fair to say that Hilton's flourishing APAC presence is as dynamic as the region itself.
"Our momentum is driven by the goal of serving any guest, anywhere, for any lodging needs. In Asia-Pacific that's seeing us create some exceptional new experiences in some of the world's most alluring destinations," says Alan Watts, Hilton's president for Asia-Pacific. As it has done throughout its nearly 100 years of expansion across the globe, Hilton is offering an array of properties in the APAC region, from the 50 Hampton by Hilton properties now open in China (with more than 150 under development) to iconic luxury properties such as the recently opened Waldorf Astoria Bangkok and the soon-to-be-completed Waldorf Astoria Maldives.
Underpinning all of this is Hilton's distinct commitment to its hotels' surrounding communities. Wherever it goes, Hilton aims to serve beyond its properties' boundaries, connecting with local residents and improving their lives.
Consider India, where diseases related to unsafe water and poor hygiene kill almost 60,000 children a year and sicken even more. Many children have never even seen a bar of soap. In 2016, Hilton decided to do something about it, partnering with Sundara, an organization that gives children unused hotel soaps that have been recycled and sanitized, along with instructions about hygiene. Since then, Hilton and Sundara have provided soap to more than 48,000 children and families in India and provided recycling jobs to women around the country. All Hilton hotels in the country now participate, and this year the partnership will open a dedicated recycling facility there.
Wherever it goes, Hilton aims to serve beyond its properties' boundaries, connecting with local residents and improving their lives.
"We can't eradicate the problem completely, but this one small step will have a genuine impact in changing the lives of children and the community at large," says Jatin Khanna, Hilton vice president of operations, India. "That's what hospitality is all about."
That's what the Hilton Effect is all about, too, says New York Times bestselling author and Stanford Graduate School of Business professor Chip Heath. He defines the Hilton Effect as the impact the company has had not only on communities but also on its employees—known as Team Members—who thrive on the autonomy and opportunities for growth and creativity that the company affords them. And, of course, travelers reap the many benefits as well, as the Hilton Effect continues expanding horizons, increasing comforts, and transforming the entire hotel industry—as it has done ever since Conrad Hilton became a hotelier.
"Conrad himself cracked the code in the opening of his first hotel in Cisco, Texas," says Hilton president and CEO Chris Nassetta, who is guided by that code today. "He determined that the trick to making guests happy was establishing an esprit de corps among his employees—a team culture that encouraged them to innovate in the moment to enrich their guests' experience."
Conrad opened that first hotel in 1919, which means Hilton turns 100 next year. As part of the celebration, the company asked Heath to explore its past and present and create a white paper about the many ways it has impacted the world in the past, as well as the forces leading it into the future. "The Hilton Effect is powerful because all three of its aspects work together," says Heath. "You've got entrepreneurial employees constantly working on new ways to improve the comfort of guests, responding in crises to do the right thing, and helping their hotels become focal points of their communities."
Perhaps nowhere is this more evident than in Sri Lanka, where the Hilton Colombo has remained a bulwark of the capital city for more than 30 years, even while—especially while—it was at the epicenter of violent conflict. After its opening in 1987, "The hotel was an oasis in the city," says general manager Manesh Fernando, and locals flocked to its Blue Elephant nightclub to dance and forget the civil war raging outside. In 1996, separatist group the Tamil Tigers detonated explosives in the city that killed 91 people. One year later, a bomb more than twice as large targeted the brand-new World Trade Centre connected to the Hilton Colombo. Thirty-six international guests were taken to the hospital and the hotel was in shambles, with tens of millions of dollars in damage.
The hotel's general manager at the time gathered his staff and told them, "We will never close." He added, "Don't worry about your pay."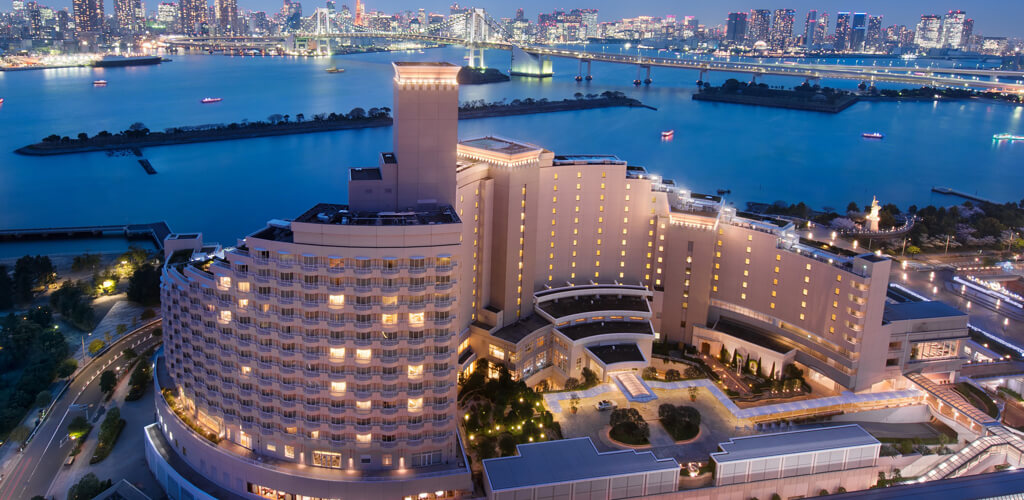 "We all went into action like an army," says Fernando, who was a management trainee at the time. The Team Members cleaned debris while wearing hard hats to protect themselves from falling chunks of concrete and glass. The hotel resumed its operations within weeks and never closed, even during other episodes of violence. "It was the place which was pumping positivity into the city," Fernando says. Of the 700 team members currently working at the hotel, 200 have been on the team since that first bombing in 1996.
The Hilton Colombo illustrates the Hilton Effect in three-dimensional action, encompassing the hotel's deep commitment to its employees, its community, and its guests, with a collective impact far greater than its parts. Today, Hilton has Sri Lanka's largest number of hotels under development, bringing its famous hospitality to several new destinations.
The same phenomenon occurs all over the world, as Hilton continues to be a pioneer in opening international hotels, including in Japan, where tourism levels rose after the Hilton Tokyo opened in the 1960s. But after the country's 2011 triple disaster—an earthquake, tsunami, and nuclear meltdown—the industry and the entire economy suffered badly. Hilton not only continued to invest in Japanese destinations but also helped rebuild communities and offered assistance to vendors.
In Myanmar, which opened to tourists only six years ago, the Hilton Nay Pyi Taw was one of the first hotels to welcome guests—and it has also established the Hilton Vocational Training Centre, where students receive free classes, tuition, board, and a stipend, to help grow the country's talent pool and generate more hospitality jobs.
In the Maldives, Hilton's tradition of innovation and team spirit has resulted in a series of firsts at the Conrad Maldives Rangali Island, built as the country's first luxury property, during a period when electricity and telephone lines were scarce. The hotel also gave the world its first undersea restaurant, where sea creatures swim up to the glass to check on diners, and its first sustainable over-the-water villas. And another first, which makes Hilton equally proud: The property has built housing and facilities for its Team Members and their families, right on the island. "The sense of ownership, community, and family we have here is incredibly strong," says general manager Stefano Ruzza.
"Answering Conrad's call, our Team Members continue filling the earth with the light and warmth of hospitality, one guest at a time, serving over 160 million travelers a year," says Nassetta. More and more of those travelers are heading to areas of the Asia-Pacific, and Hilton will be there to welcome them. "I'm so grateful that we're using Hilton's century of experience in creating meaningful human connections to pioneer an exciting new era for hospitality."