This content was produced for DELL by the foundry @ TIME INC. Fortune editorial staff was not involved in its creation or production.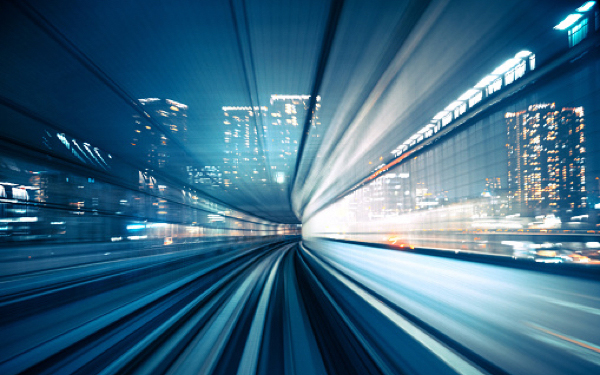 Today, businesses must be more agile, respond to end user requests faster and be instantaneous in the way they deliver services to customers. It's a change that's occurring across every industry, from manufacturing and finance to the life sciences and healthcare. In this new digital era, more nimble startups and born-in-the-cloud companies are gaining a competitive edge by instantly pivoting to adopt technologies that drive innovation.
According to ESG's 2017 IT Transformation Maturity Curve study, 71% of enterprise-level respondents agree that IT Transformation is essential to ongoing business competitiveness.1 In fact, IT teams are under constant pressure to ensure consistently high application performance, optimize resources and meet the demanding requirements of always-on business environments.
Reaching a high degree of resource delivery is a primary goal as these companies improve their infrastructures and transform processes to achieve IT Transformation. Increased automation is fundamental to that change, and it plays a critical role in the process of modernizing legacy data centers, driving scale and managing cost.
Moving Towards a Digital Future
A key aspect of IT Transformation is creating a data-driven, self-service model through hybrid cloud. Once this is in place, companies are able to build cloud-native apps that drive business results and create enhanced customer experiences. For example, consumers today not only want higher degrees of personalization via modern, engaging apps. They also expect that businesses will be able to continually meet their ever-increasing demands.
By deploying a hybrid cloud strategy built on converged or hyper-converged infrastructure powered by Intel® Xeon® processors, IT immediately gains greater agility. With that automated IT service delivery, IT can respond faster to resource requests and deliver differentiated products before the competition.
It's a model in which IT functions as an innovation hub delivering real business results while also saving time and money. Through increased automation, IT can streamline operations and deploy workloads that were once time-consuming and labor intensive.
In an era of reduced IT spend, modernizing to a simpler, more efficient and scalable infrastructure delivers real business value. It can make the difference between an organization that thrives on change and successfully responds to market challenges — and one that relies on traditional infrastructure and struggles to remain relevant. In fact, a recent study from IDG Research Services, in partnership with Dell EMC, shows that organizations with a hybrid cloud deployment achieve 50% more IT cost reduction than those companies with minimal hybrid cloud workloads.2
Automation with hybrid cloud built on a software-defined infrastructure will not only reduce bottlenecks and accelerate the speed of business, it will also minimize risk by reducing the possibility for human error. In addition, IT innovations such as HCI and hybrid cloud can greatly reduce operating expenses.
Delivering automated IT services to lines of business allows them to act quickly and drive results. In addition, these proactive cloud adopters are then reinvesting over ten percent more of their savings to fund additional IT Transformation.
Customer experiences are improved as well. With new levels of automation achieved through IT Transformation, operations teams have the agility to respond to customers' requests and demands faster and deliver near real-time product services. Today, cloud-native, responsive apps offer the means for effectively delivering those enhanced customer experiences. Hybrid cloud deployment ensures that an organization has robust software development capabilities, enabling them to quickly build cloud-ready applications. As a result, development cycles are no longer factored in terms of months and years, as in the past, but in days and weeks.
The verdict is clear. Businesses that have proactively moved toward IT Transformation have made significant strides toward supporting a digital business and being equipped to compete in today's technologically advanced global economy. These organizations can quickly leverage IT resources to speed product innovation and time to market. They've committed to a long-term software-defined and cloud-based strategy and are continually evaluating, planning or implementing these technologies.
Transformed IT organizations have both the infrastructures and operations in place to initiate change, capitalize on disruptions and help the enterprise meet business goals. They're able to adapt more quickly to market conditions, enable faster and better decision making and improve operational processes more quickly than ever. As a strategic partner in this journey, Dell EMC delivers the products and services necessary for businesses to realize their digital future.
The goal is to provide the foundation to help modernize, automate and transform your business with best-of-breed servers, storage and cloud computing solutions as well as converged and hyper-converged infrastructure technologies. For more information on how to accelerate your digital transformation process, please go to DellEMC.com/ITTransformation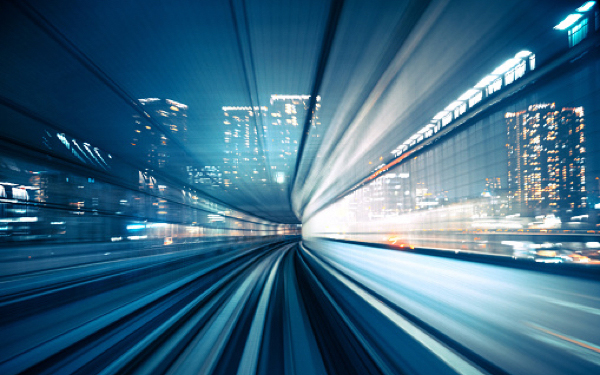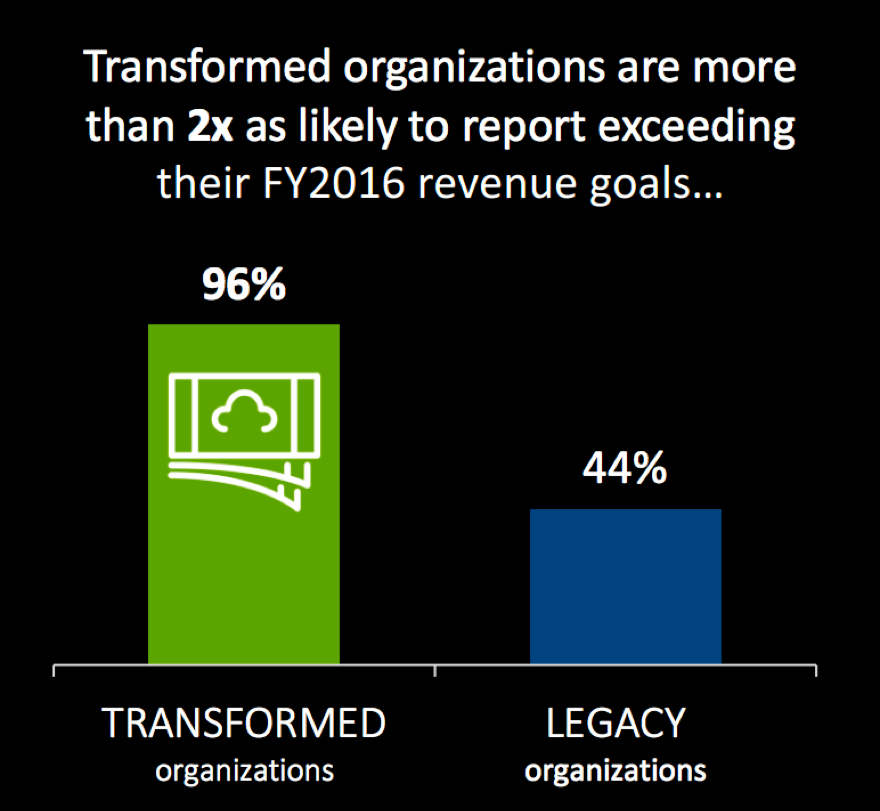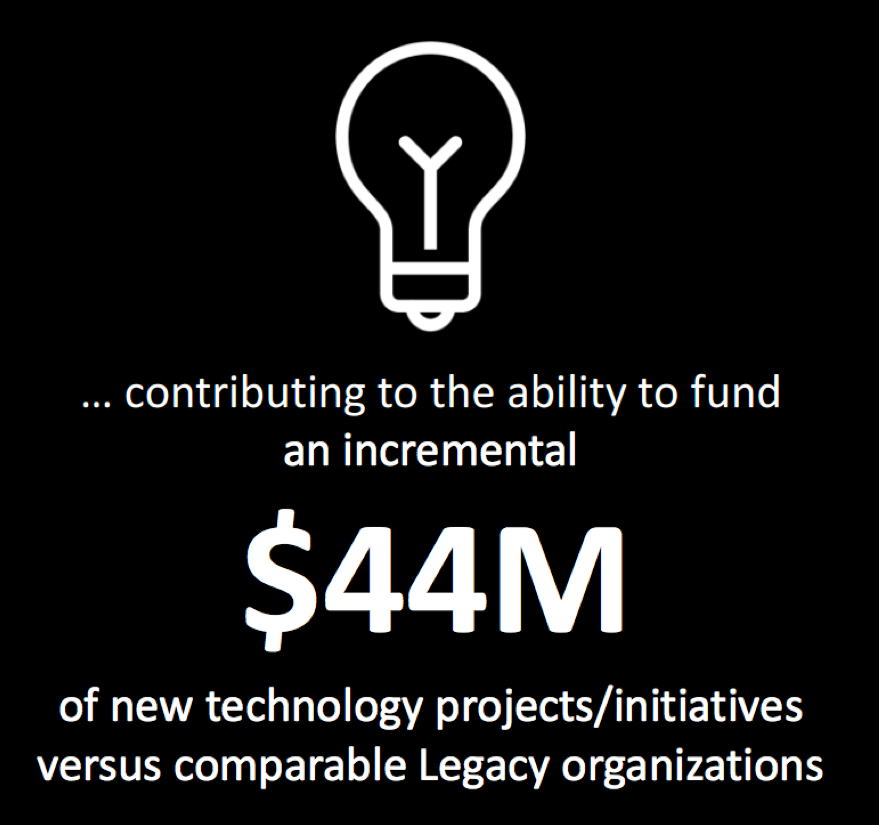 ---